It might be hard to remember, but at one point in time, we were all bright-eyed students looking forward to dental school graduation. If only we could go back in time and warn our younger selves!
We've assembled the top 6 dental industry realities that every dentist has come to realize. Do you think we missed any?
PS: #6 is definitely the worst!
1) No-Shows are scary. Every time.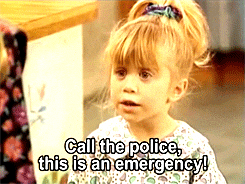 Even if you run the top practice in town, an abrupt cancellation can leave a hole in your schedule that can send you – and your staff – into panic mode. Cancelled appointments mean hundreds (or sometimes thousands) of dollars in productivity down the drain.
2) You have to be a people person – and calm their biggest fears.
Running a practice is 20% dental acumen, 80% charisma. People tend to have fears of visiting their local dentist for their regular check-up. When they catch site of those gleaming tools on the stand... it's even worse.
The better you become at making them feel comfortable and safe, the higher your case acceptance rate will grow. Some patients respond well to pre-treatment conditioning, and some to pharmacotherapy. Be sure to offer a variety of options to your anxious patients. If only they gave us those kinds of lessons in dental school!
3) Fancy new equipment is fun, but doesn't really do much to grow your practice.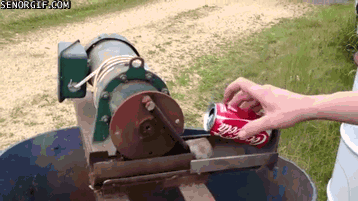 Let's face it: for a dentist, new equipment means new toys to play with. Upgraded X-ray technologies or quick-drying bonding are tempting purchases, but experienced dentists know that new gear is only a small part of increase your patient base. There may be thousands of companies looking to sell new equipment to practices, but you shouldn't take the bait.
If you're looking to grow your practice, your investment should be in talented office personnel, and a brilliant office manager to run it. Next, ensure that you have a powerful practice communication software that focuses on patient recall and patient reactivation. Finally, check in with your office manager regularly to audit your office productivity and check for holes or areas of improvement.
4) Your Success Relies Completely On Your Team.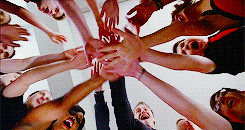 Without a good team helping you organize, schedule, and market your practice, even the best dentist in the world would struggle. Hard.
Your office staff spends at least eight hours a day keeping your chairs filled months in advance. They have to deal with last-minute cancellations, following up with reminders, convincing patients to come back in for a check up – and do it all with a smile. Let this be your reminder to let them know you appreciate their work – because you're all in this together!

To increase office morale and teamwork, try starting every day with a team meeting. You can also offer regular incentives for good performance, or take your team out on a celebratory outing at the end of every month.
5) Those Student Loans Come Back to Bite You.
Remember when you took out that loan to get through dental school? Unfortunately, that didn't just disappear – and depending on your specific situation, you could now be looking at quite a bit more as interest compounds.

Most dentists will be paying off these loans long into their career, which can severely impact their take-home pay and stress levels. Dentists looking to start their own practice would do well to take into consideration the investment made into this career path and balance their finances accordingly – your student loans will need to be accounted for in your practice's bottom line!
6) It's Difficult to Get Patients to Take Their Dental Health Seriously.
You've spent years of your life dedicated to learning the ins and outs of oral hygiene – and understanding just how serious untreated dental problems can become. Unfortunately, your patients tend to roll their eyes when they get a call from your practice reminding them to come in. Who knew that one check up every 6 months could be such an inconvenience?